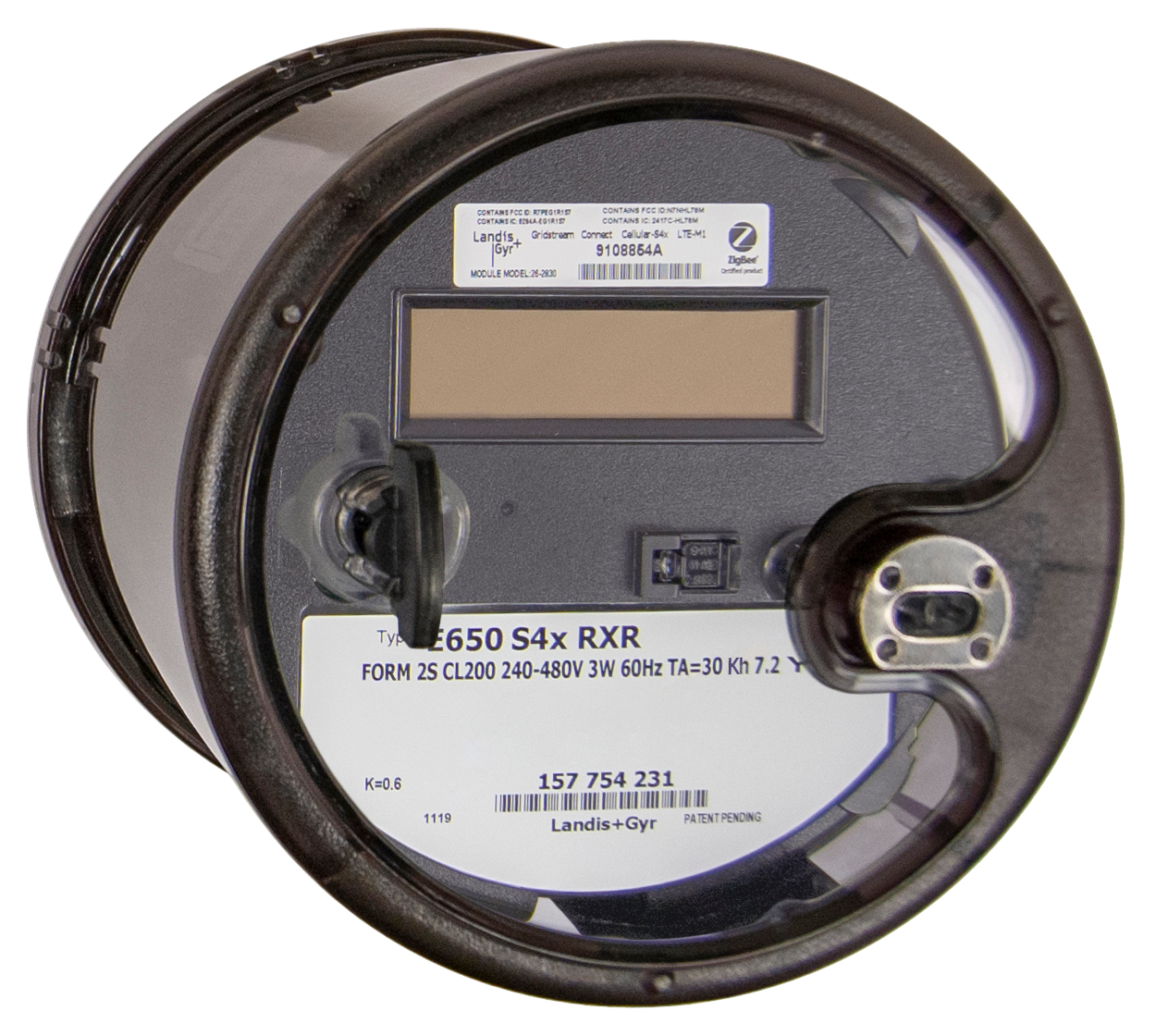 Commercial and Industrial Meters
LTE-M Cellular S4x
Landis+Gyr's LTE-M cellular communication for the S4x meters provides Gridstream® Connect customers with another AMI option that is feature-rich and simple to deploy. Read more
Features
Key features include:
Active and reactive energy and demand (TOU capable), including bi-directional measurement
Integrates into all forms, classes, and voltages of the S4x meter platforms, including relay boards detection, logging, and reporting of diagnostic information for each meter
Modem, module, ZigBee, and metrology firmware can be upgraded over the cellular network with no interruption of readings during upgrades
Two sets of load profile data with configurable intervals (1, 5, 15, 30, and 60 minutes)
Capable of supporting TOU without a battery
Advanced Security available
Functions
Landis+Gyr's turnkey LTE-M cellular solution is the newest communication addition to the Gridstream Connect utility IoT platform. This feature-rich cellular system provides a cost-effective end-to-end cellular option for smart grid communications. It also integrates seamlessly with existing Gridstream Connect implementations, adding to RF Mesh, Mesh IP, and PLC deployments.