The Tokyo 2020 Olympics promise to be the most futuristic Olympic games in history, with the city spending billions on preparations. One current initiative that will be critical to the city's plans to showcase its emerging technologies is the deployment of 27 million smart meters within the Tokyo Electric Power (TEPCO) service territory.
The project is an ambitious one by any standards. "Tepco is replacing as many as 20,000 electromechanical meters per day and have installed the largest Internet of Things (IoT) network in the world to support interoperability," says Steve Jenks, Vice President of Smart Grid Solutions in Japan at Landis+Gyr.
Recent changes in local market conditions greatly influenced the utility's grid modernization strategy. The biggest shift came in April 2015 with the liberalization of the Japanese retail electricity market. Until then, nine major utilities had served the retail market. Now, there are more than 300 energy retailers registered to sell electricity. And, with every switch to a new supplier, a new smart meter must be installed for that customer. In addition, Japan requires that meters be replaced every 10 years.
A Dense, Energy-Hungry City
With a population of 36 million, gigantic digital screens and the center of an extensive railway system, Tokyo is the original megacity. In fact, Japan consumes an estimated 921,000 million kWh/year of electricity — the fourth largest electricity consumer in the world behind China, the U.S. and Russia.
TEPCO serves 27 million customers, or one-third of Japan. Since 2014, TEPCO has been working with Toshiba, Landis+Gyr's parent company, on the smart meter deployment, installing smart meters in new housing developments and replacing old meters. The project was recently fast-tracked to meet the demands of the new deregulated market. "The original deployment plan was to be 10 years, but they've moved it forward by three years," says Jenks.
Meeting Interoperability Challenges
The TEPCO smart grid deployment has quickly become a sort of test bed, providing a number of insights for future smart grid deployments. One of the main tests that the industry is watching is the way in which TEPCO is developing the technology needed to meet the utility's multimodal communication plans.
In Tokyo, there are three communications technologies in play at once. "The majority of devices are connected with an RF mesh," says Jenks. "Cellular is in use wherever there is not enough density for a good RF mesh. And, there is PLC [power line communications], which comes into play for locations like tall densely populated apartment buildings." Today, Tokyo has more high-rise buildings than nearly any other city in Asia. The construction of new super-high-rise residential towers promises to increase in years ahead as land becomes scarcer.
The TEPCO plan to blend three communications technologies while maintaining the same level of interconnectivity and features across all three is unprecedented. Electricity consumption data for each system is reported to a single head-end operating system, which also controls messages and commands sent back to each device.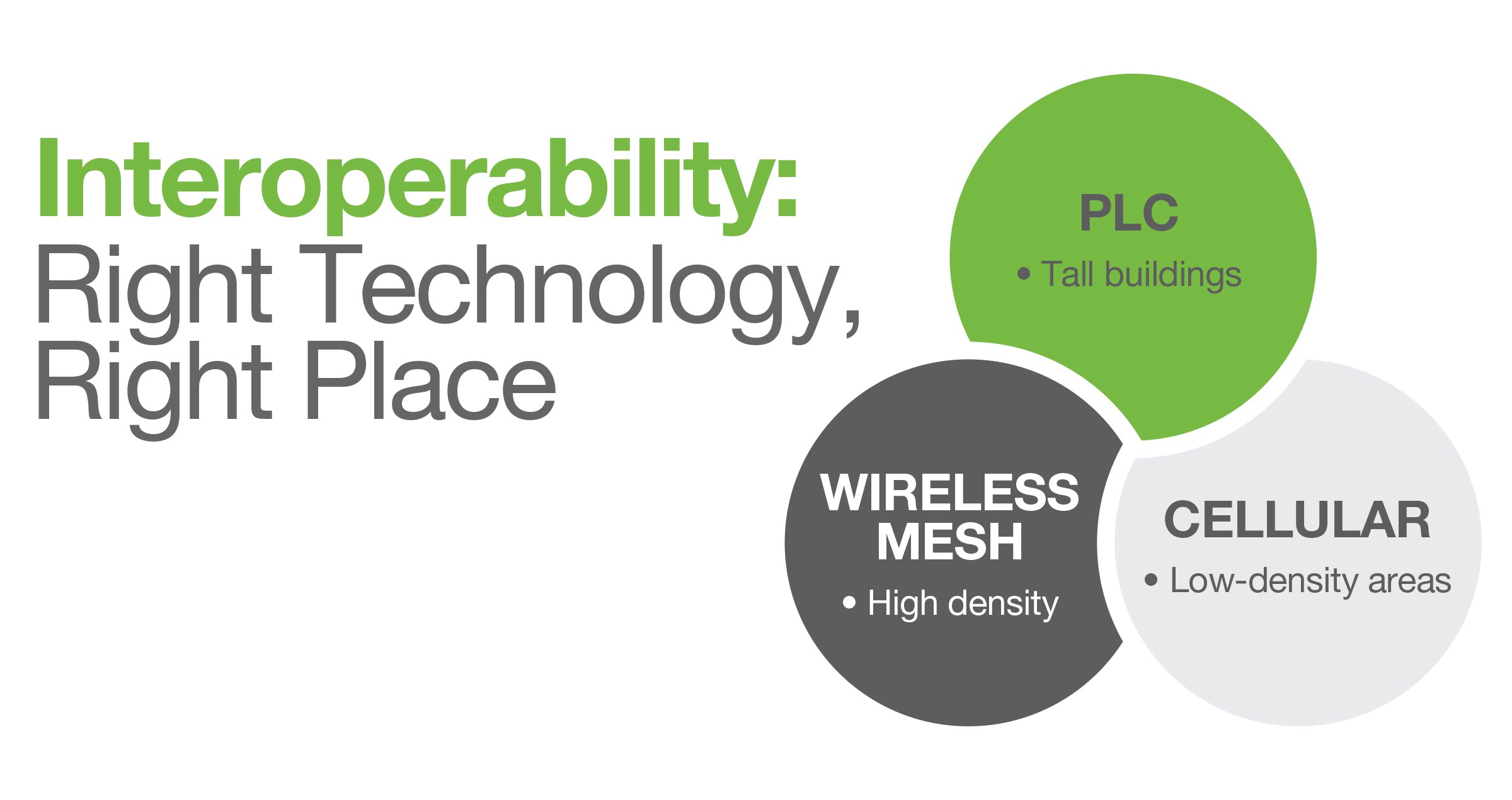 Smart meter deployments in other parts of the world employ a range of proprietary and open technologies that could hamper interoperability of devices in the future. In comparison, smart grid projects in Japan must be future-proofed, and the Japanese government has mandated a top-down standards-based approach to maximize interoperability.
In fact, Japan was a leader in forming the Wi-SUN™ Alliance, a global industry association that is promoting global use of open global standards in smart city and other IoT applications. In February, TEPCO became the Alliance's newest adopter member, promising to work to accelerate interoperability for utility applications in the country. Read more about Asia Pacific challenges and solutions.
Scalability Challenges
In addition to optimizing the integration of smart meters, the TEPCO strategy calls for scalability over time — in order to optimize the integration of new appliances and other technologies as they enter the marketplace. TEPCO's 27 million smart meters are meant to network with multiple in-premise devices. They require scalability from the individual components back to the head-end to manage the huge volumes of meter data.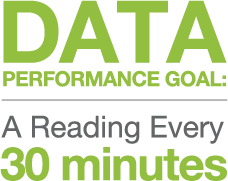 "Every meter must have backside connectivity to the home energy management system," says Jenks. "And TEPCO expects for every meter about a 33 percent uptake on devices that will connect to that HAN [home area network]."
The unprecedented network traffic that results will require a high degree of scalability — complicated even further by TEPCO's decision to collect data in 30-minute intervals, rather than every few hours, as with other AMI networks. The Landis+Gyr Gridstream® platform enables horizontal scaling to meet extreme performance requirements like these.
Security Challenges
Security is also a high priority for TEPCO in the current deployment. "It's a huge deal for them, and the solution includes a fully advanced security system," says Jenks. "We have a public-private key pairing and the ability to change the keys on the entire population." Unlike other AMI networks, the Tokyo deployment is an end-to-end security model to guard against attacks at insecure points in the network chain.
Helping TEPCO Maintain Market Share
With full deregulation of the electricity retail market in Japan, TEPCO will need to contend with growing competition in pricing and services. The company plans to expand its services and rate plans to respond to customer needs and provide greater service and convenience. "TEPCO wants to be sticky with its customers," says Jenks. "They want to maintain their customer base, so they're trying to figure out ways to use the new smart meter data they will be collecting — with obvious things like power usage visualization and showing customers ways they can cut their energy costs. Making proactive decisions, customer insights, these are the kinds of things they're kicking around."
According to Jenks, TEPCO is exploring the use of customer data to provide uniquely customized services. For example, one such service might monitor the behavior patterns of elderly people living alone so that, when those typical patterns aren't present, the utility could alert the customer's caregiver. Or, for customers who alert the utility that they will be away from their home for a period of time, TEPCO could notify the customer if there are spikes in electricity use (indicating unauthorized access to the person's residence). While some of these services might raise privacy concerns in the U.S., "in Japan, it isn't a problem from a cultural perspective," according to Jenks. And, of course, customers would need to opt in for these services.
Takeaways for U.S. Utilities
The TEPCO project is rolling along at a breakneck pace. As of August 2016, TEPCO and Landis+Gyr are in the second year of the seven-year deployment, having installed 6.5 million smart meters to date. "On average, they're deploying about 120,000 meters per week," says Jenks. And the project is yielding insights for future deployments in the U.S.
The open-standards approach that TEPCO is taking provides utilities with a number of benefits that U.S. utilities are also seeking. The open standards plan enables interoperability between devices of different manufacturers and systems — aiding the evolution of technology and benefiting end users with greater price competition. By providing a platform for interoperability into the future, it secures the utility's smart grid investments by ensuring that multiple manufacturers can be used now and in the future — and by enabling communication among utilities, manufacturers and governments.
Today's utilities will also need to implement communications that meet the range of network requirements that customers in their service territories are already demanding for home energy management.
The multi-technology AMI solution deployed by TEPCO is demonstrating the ability to scale a smart grid solution under the most demanding conditions. And the range of devices currently being tested — from smart switches to appliances — will further the possibilities for utilities to bring IoT to the community.